All Spider Lifts
|
S15 Arbor Pro
|
S19E Arbor Pro
|
S19N Arbor Pro
|
S15
|
S19E
|
S19N
|
S19HD
|
S25
|
S32
|
S41
CMC S19N Arbor Pro 

18.8m Spider Lift
The CMC 19N Arbor Pro (now available with safer, non-slip outrigger pads and a new arborist saw holder) has been built for one of the roughest industries on this planet – the tree industry.
The manufacturing concept of CMC S19N Arbor Pro stems from the well established and appreciated CMC S15, getting its ease of use, the compact dimensions and the great reliability combined with generous performances that place the machine at the maximum levels of the category! A width of 78cm, a height less than 2 metres and a length of 4.48m makes the CMC S19N Arbor Pro the most compact machine in its category!
The CMC S19N Arbor Pro is a narrow tracked boom lift. It is ultra compact and user friendly, with intuitive controls and no fuss. The S19N can pass through a single doorway and operate in the tightest of spaces. Once setup, impressive height and outreach can be achieved. The CMC S19N Arbor Pro has a maximum basket capacity of 230 kg and is the beginning of a new and advanced generation of narrow access lifts.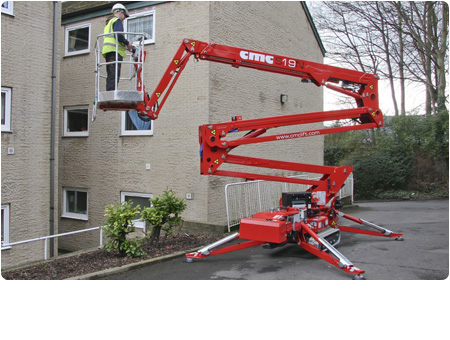 Versatile:
Articulating boom, with telescopic and jib. Plus innovative basket design.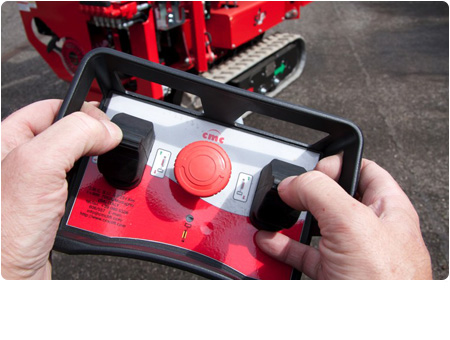 Simple to Use:
User-friendly, with intuitive 4-step operation from start to working at height.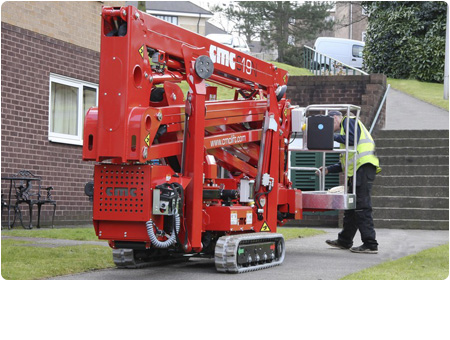 Compact:
The most compact dimensions of any Spider Lift in this height range.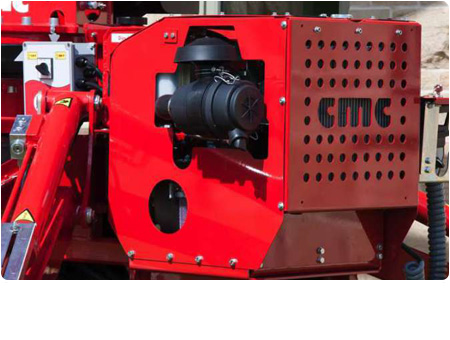 Powerful:
Honda GX390 Petrol engine with 240v 15amp 2.2kw AC motor.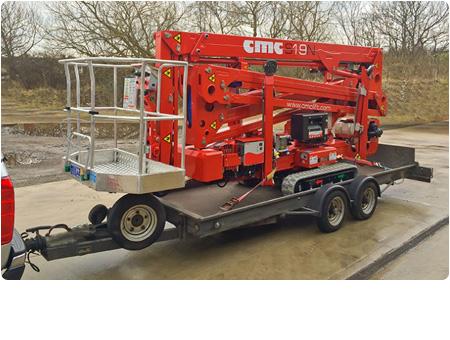 Towable:
Low weight and compact, so suitable to tow on a trailer behind mid-size vans and 4x4s.
Max working height: 18.8m
Max working outreach (with <= 120kg): 9.2m
Max basket capacity: 230kg
Jib movement: 90°
Turret rotation: 356°
(P) Max slope to stabilise: 5° / 9%
Tracks extension/retraction: 0.30m
(W) Max angle approach: 16° / 29%
(X) Max travel slope: 20° / 36%
Max travel speed: 1.06km/h
(A) Basket height: 1.10m
(B) Basket width: 0.70m
(C) Basket length: 1.40m
(D) Total length: 5.12m
(E) Total length without basket: 4.48m
(F) Height in driving position: 1.97m
(G) Total width (without basket): 0.78m
(H) Free height from the ground: 0.23m
Tracks (LxW): 1.44 x 0.18m
(J) Maximum longitudinal stabilisation: 3.58m
(K) Maximum cross stabilisation: 2.84m
Stabilisers plate: 0.18m
Total weight (Honda engine): 2,600kg
Total weight (Kubota engine): 2,600kg
Max pressure on the foot: 6.3kg/cm²
Max pressure on the track: 0.87kg/cm²
Max pressure in travel: 313kg/m²
Max pressure in work: 205kg/m²
Engine: 11.7hp Honda GX390 Petrol
Electric motor: 240v 15amp 2.2kw
Video coming soon!
Safer, Non-Slip Outrigger Pads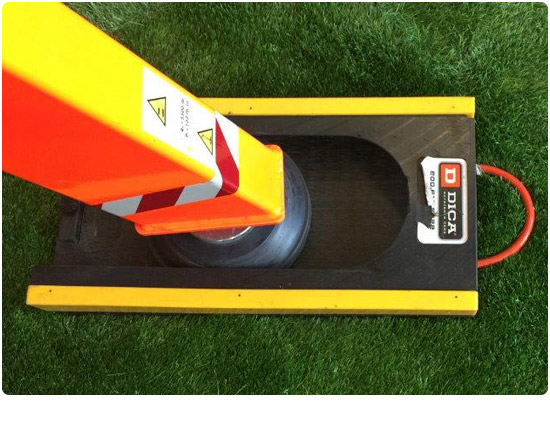 Special attachments: all Arbor Pro lifts are available with safer, non slip outriggers pads and our new arborist saw holder.
New Arborist Saw Holder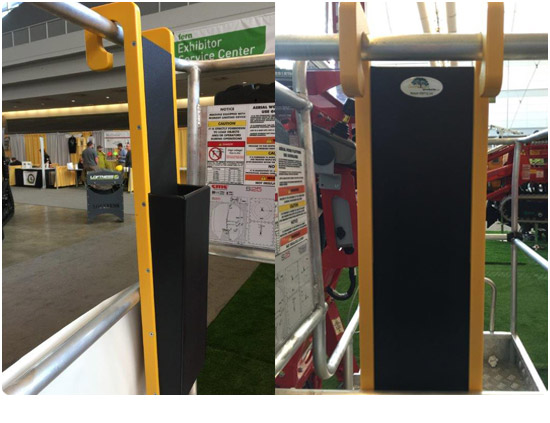 All Arbor Pro lifts are available with safer, non slip outriggers pads and our new arborist saw holder. Ask us about these today.
Single or Dual Voltage AC Motor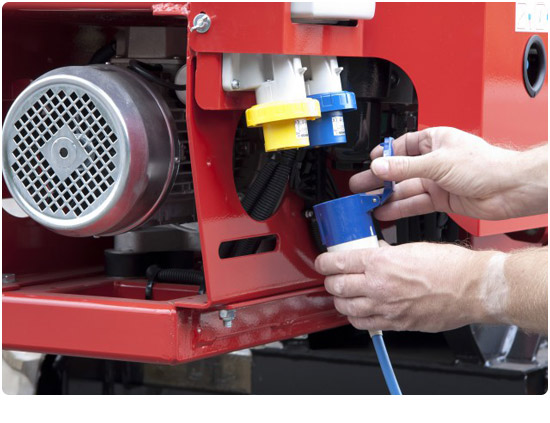 The optional electric motor can be specified in addition to the engine. Your choice of single voltage or dual voltage input.
Contact Us
Melbourne
Global Machinery Sales
24-28 Williams Road, Dandenong South VIC. 3175 Australia
Ph:
1300 072 926
Fax: 03 9791 7676
sales@globalmachinerysales.com.au
Sydney
Global Machinery Sales
Unit 1/21 Penny Place, Arndell Park NSW. 2148 Australia
Ph:
1300 072 926
Stuart Samson: 0478 351 788
sales@globalmachinerysales.com.au
About us
Global Machinery Sales supplies the Arbor, Forestry, Access and Farming Industries with quality Wood Chippers, Stump Grinders, Forestry Mowers, Horizontal Grinders, Log Splitters, Spider Lifts, Mini Loaders and Recycling Equipment from leading brands such as Morbark, Rayco, CMC, Timberwolf and Angry Ant.

Mon-Fri: 8am – 5pm
Newsletter
Subscribe to our newsletter to stay up-to-date on all the latest industry news, our news and to receive exclusive offers.